Must-see Roman sites in Languedoc
With its vast territory, the Roman Empire influenced a large part of Europe, and the Languedoc was no exception. That's why we're presenting 3 places and monuments in the region that bear witness to the important imprint left by the Romans.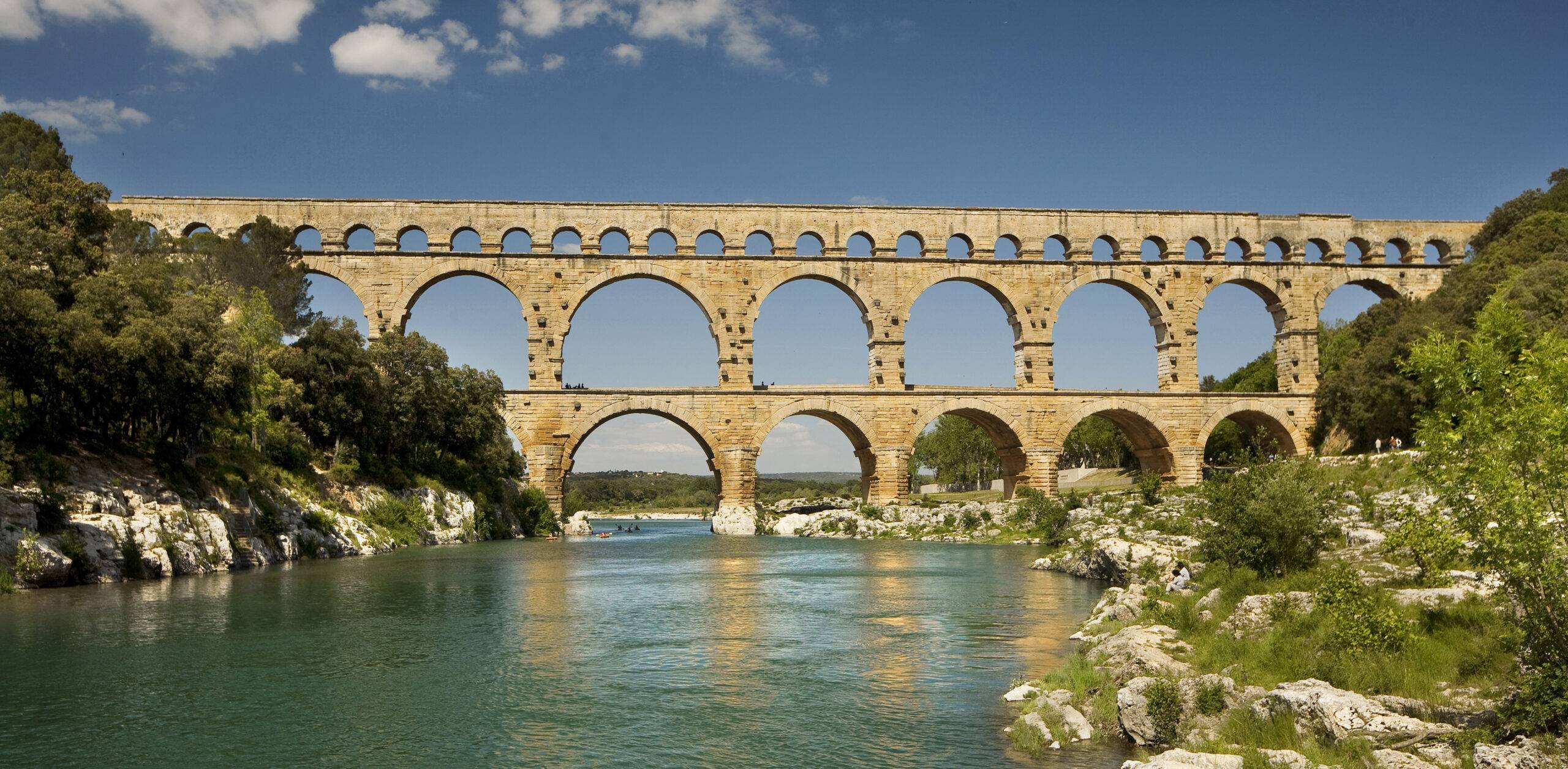 1. Pont du Gard
It is one of the most emblematic monuments of Roman history in France. Built in the 1st century, the Pont du Gard is an aqueduct that supplied the city of Nîmes with water. At 50 metres high and 275 metres long, the bridge is one of the best-preserved remains of antiquity.
Today, the Pont du Gard is a UNESCO World Heritage site, attracting millions of visitors every year. It also offers a magnificent natural setting, with hiking trails that allow you to explore the picturesque surroundings, including the banks of the Gardon river and the wooded hills.
Our "Pont du Gard and roman wine tour" private tour will take you on a tour of this architectural feat, as well as the surrounding vineyards!
Photo by Nîmes Tourisme 
2. Arène de Nîmes
This impressive amphitheatre, was originally used for gladiatorial combat and circus games in the 1st century AD. Today, visitors can discover this well-preserved monument on guided tours and enjoy panoramic views over the city. It's a unique opportunity to immerse yourself in Roman history and architecture, and to appreciate the splendour of this iconic site.
We can organise a private excursion including a visit to Nîmes and its arena. Please ask for a quote.
Photo par Nîmes Tourisme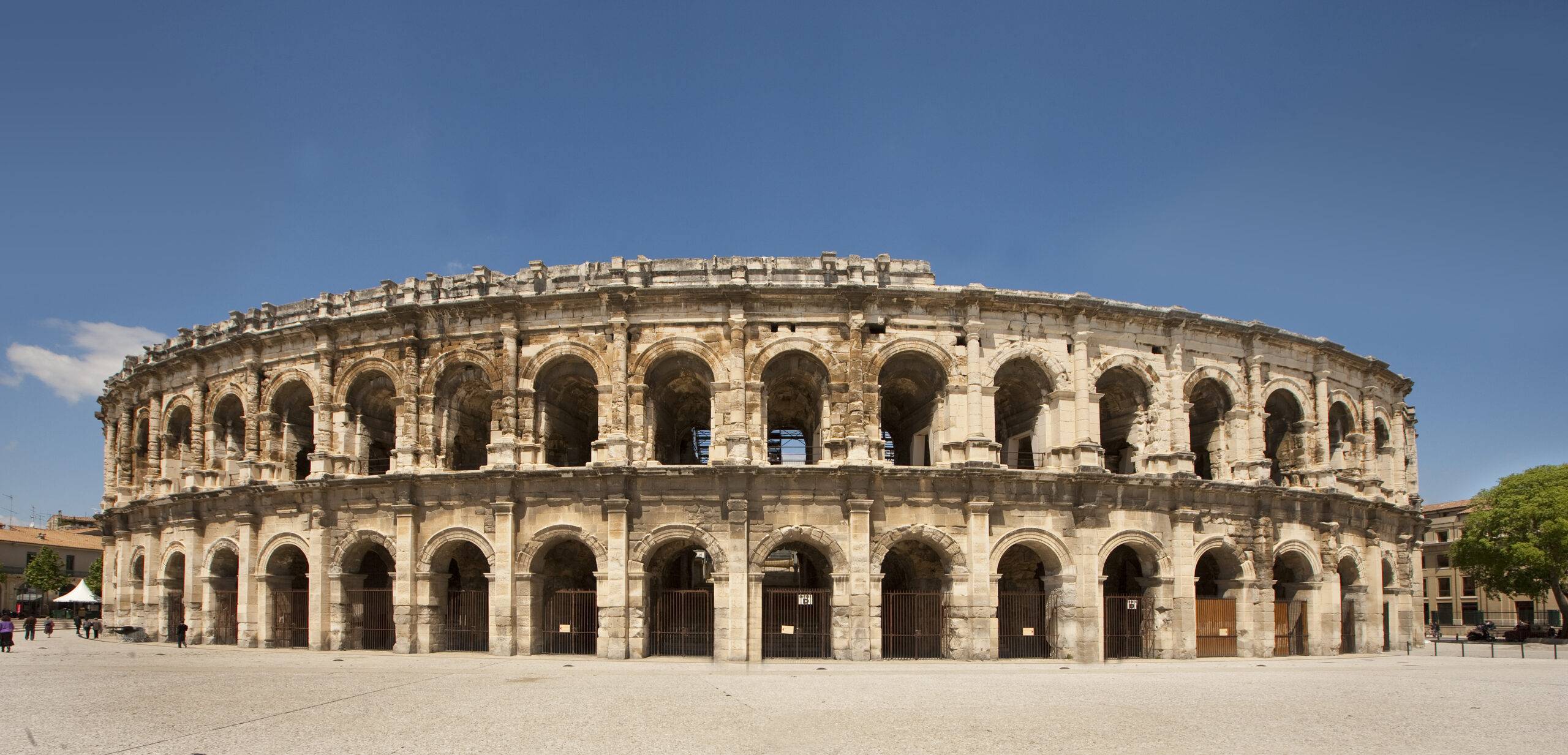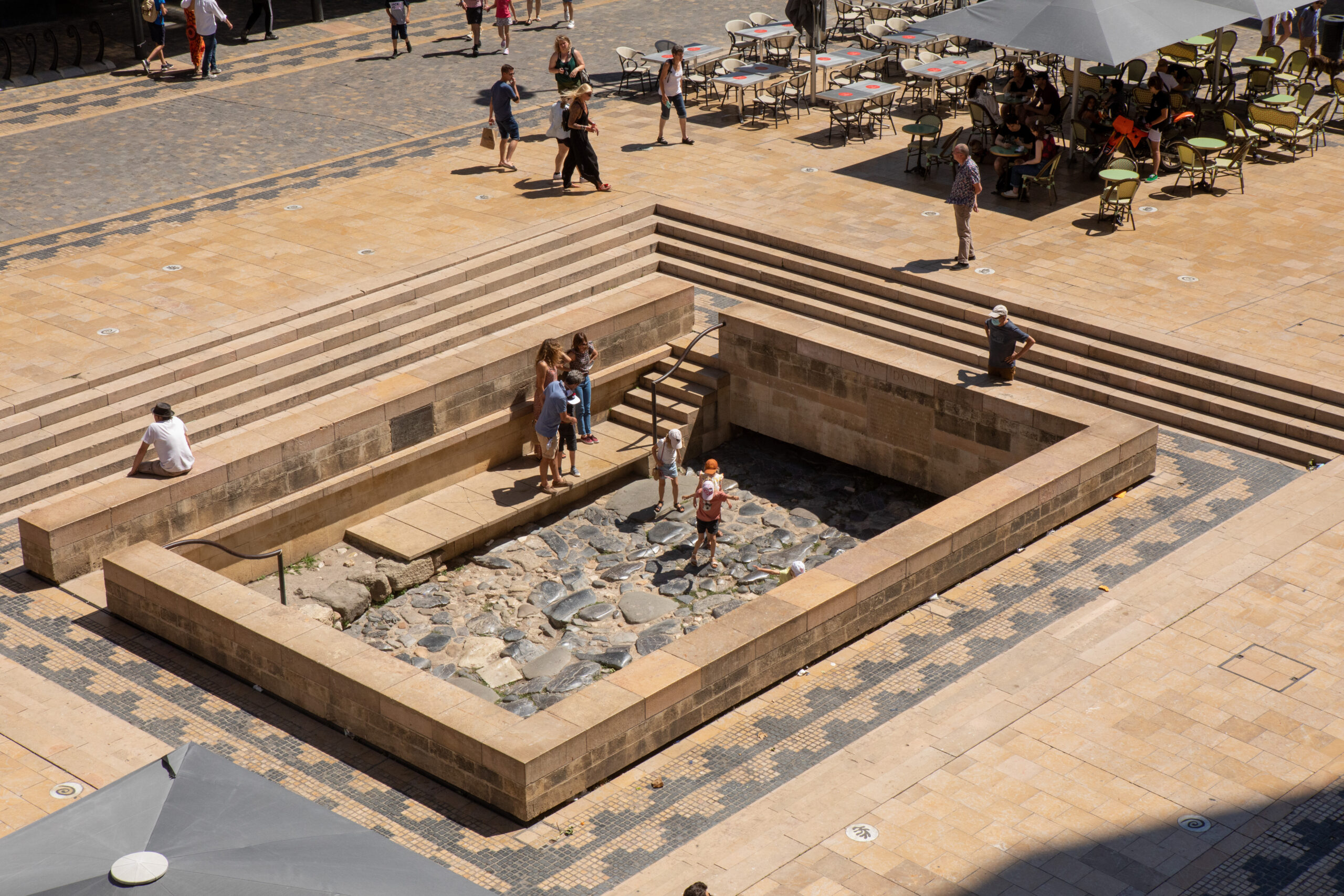 3. Narbonne
Narbonne was founded in 118 BC as Narbo Martius at a strategic point. The city was built close to the Mediterranean Sea and the Via Domitia. This was an important Roman road linking Italy and Spain. Narbonne thus became an important commercial centre and a hub for trade in the region.
Speaking of trade, Narbonne is also known for its covered market. Although they were built at the beginning of the 20th century, they are located on a site that was once occupied by ancient Roman markets that stood close to Narbonne's Roman forum. These same markets were a centre of trade and commerce for the city.
Narbonne has since preserved many vestiges of its Roman past. As well as the Via Domitia and the Halles, you can visit the underground galleries of the Horreum, listed as a Historic Monument in 1961.
You can always book your own private excursion to visit Narbonne and the La Clape region !