Cazalis de Fondouce estate
The wide open spaces of the Languedoc, the warm breeze of the Mediterranean Sea, the song of the cicadas in the pine and olive trees invite you to discover Château Cazalis de Fondouce and its wines.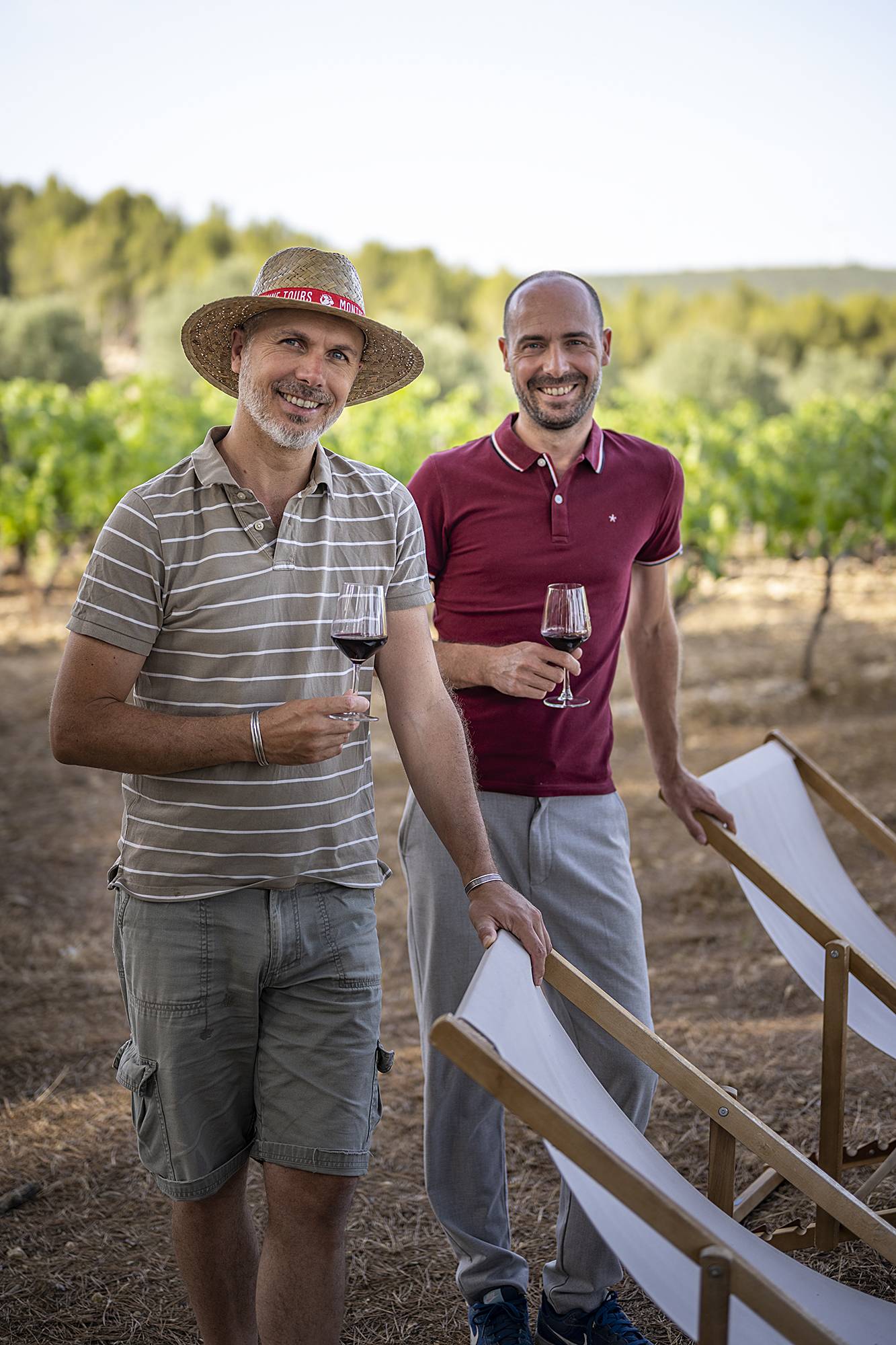 History
The history of Domaine Cazalis de Fondouce goes back to the 12th century. It is an old dependency of the Abbey of Valmagne which was built around a watering place protected by a fortified tower, which earned it the name of Fondouce (the fresh water fountain). The Cazalis, a Protestant family from the Cevennes, bought the estate on February 24th 1775.
Today the estate is one of the oldest agricultural domains in the region, owned by the same family since the 18th century. It is now managed by the 8th generation, represented by Thomas and Marc Cazalis de Fondouce. They have brought modern management methods to this ancestral estate, while retaining the quality traditions passed down by their ancestors.
N.B: the star of the family is certainly the Durfort mammoth, discovered by the paleontologist Paul Cazalis de Fondouce in 1869, today exhibited at the Natural History Museum in Paris!
Terroir
Located in the department of Hérault, in the South of France, a few kilometers from the Mediterranean Sea, at an altitude of about 50 meters, the property is entirely made up of hillsides exposed to the southeast. The bioclimate is sub-humid, temperate and mild. Thanks to a favorable wind regime, the region benefits from a local microclimate that ensures exceptional sunshine.
The land is made up of clay-limestone marl.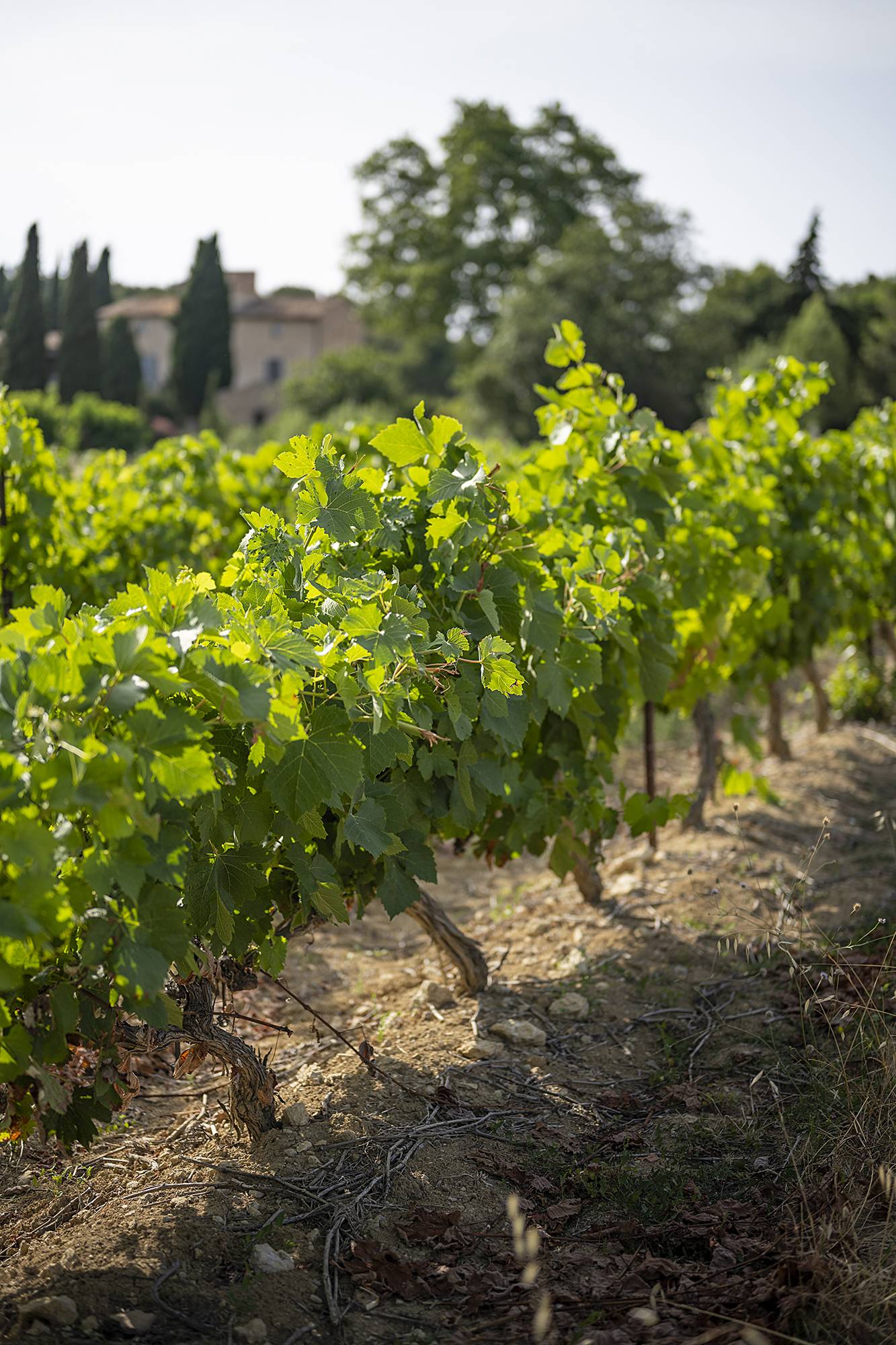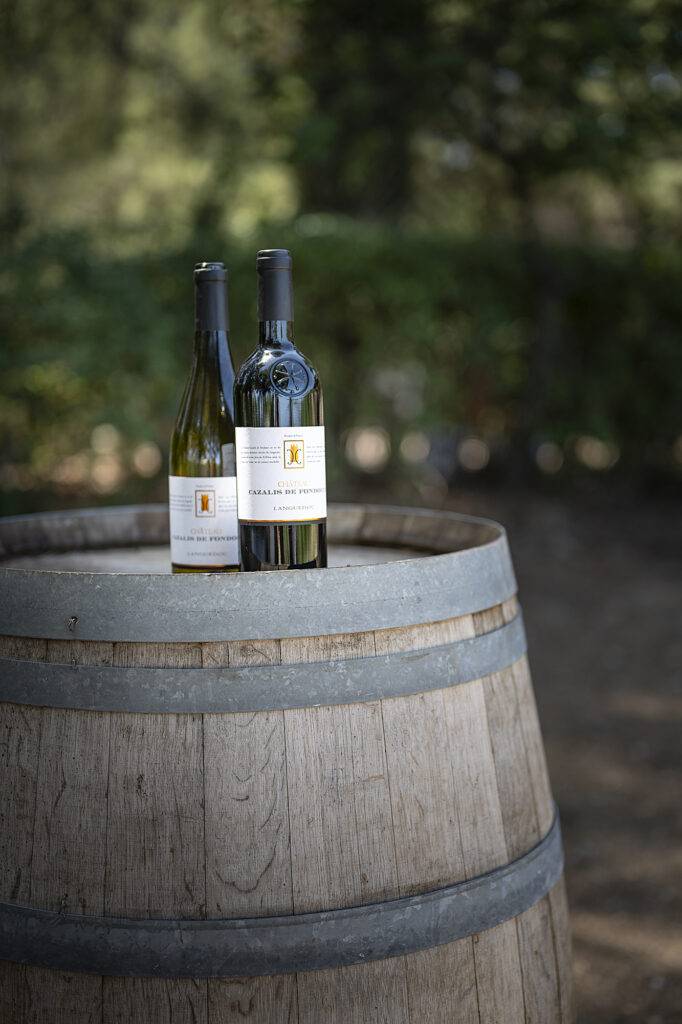 The wines
The 30 hectares of AOP Coteaux du Languedoc and Grès de Montpellier vineyards are planted with Syrah, Grenache Noir and Mourvèdre grapes for the red and rosé wines and Roussane and Grenache Blanc grapes for the white wines. The property, which is all in one piece, also has 40 hectares of vineyards outside the PDO appellation, in IGP Languedoc wines.
The cultivation is sustainable (Terra Vitis environmental certification), thus guaranteeing a remarkable quality of the harvest while preserving the environment.
The wine is vinified in the Ormarine cooperative cellar which benefits from the most recent technical equipment and allows the elaboration of wines in the best conditions of development and conservation of the aromas. The vinification is permanently monitored by qualified oenologists.
The activities
The Domaine Cazalis de Fondouce is also available for you to enjoy a convivial moment.
Come and discover the place thanks to the different activities proposed, either in the vineyards or under the pergola.
We will be delighted to welcome you for an unforgettable experience !